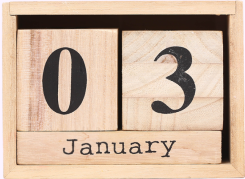 At Tompkins, we're always looking for ways to improve and deliver an enhanced client experience.  With this in mind, we are upgrading our system and your online experiences on January 3.  
Our new system will provide your wealth management team with advanced functionality and more robust reporting
capabilities in order to better serve your needs. It will also offer online users the following benefits and enhancements:
A detailed digital view of accounts and investments
A clean, intuitive dashboard
Enhanced support
Heightened security
In preparation for this system upgrade, please review these important dates and other information.
From December 17 until January 3 the following will be unavailable:

Transactions
Distributions
Opening and closing of accounts
Trades or other cash flow operations
Historical tax forms and statements may not be available to access online after 11/30.
ILIT invoices will be separate from your statements going forward.
Some clients may receive an additional statement for 2021.
Logging in for the First Time

Online users will receive a temporary password by email.
You will be prompted to change your password and create security questions when you log in to the new system for the first time.
For most users, your username will not change. If your username does need to change, we will contact you directly.
For clients that don't currently use our online system, no action is required.
You may create an online account if you wish after January 3.