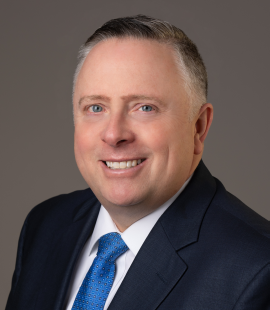 John is a Senior Portfolio Manager based in Central New York.  He comes to TFA with 27 years in the financial services sector. Previous to joining TFA,  John was an Investment Officer with Chemung Canal Trust Company.  Previous to that John was a Sr. Consultant at BNY Mellon in the Risk and Analytics group working with large institutional pension fund, endowment and foundation clients across the US in the area of investment performance reporting and risk measurement.  Sitting in the Ithaca office, he is a member of the Investment Strategy team and the Investment Committee who manages and monitors the Managers that are selected for client portfolios.  In addition, the team/committee also oversees the Core Equity and Dividend Income stock portfolios.
John currently serves as Vice President on the board at the Boys and Girls Club of Binghamton. He also formerly served as a member of the Investment Committee for the Broome Community College Foundation's Board of Directors.
John currently holds a BS in Accounting from University of Scranton and an MBA from Boston University, with a Concentration in Finance.  John has two, young-adult sons and resides in Ithaca, New York.