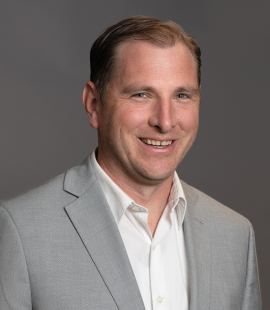 Mike is an advisor with Tompkins Financial Advisors and has 20 years of experience in financial planning.  Mike is passionate about helping his clients understand their finances and help them feel more secure about their financial future.  He believes that financial advice is more than just investing money.  Which is why he specializes in offering comprehensive financial planning which includes planning for retirement, saving for college, and budgeting/cash flow management.
When working with clients Mike's early focus is to get to deep understanding of his clients on a personal level.  He learns about their background and what's important to them.  He then combines their values with their financial information to craft a custom financial plan to help them achieve their goals so that they can live the life they choose.  He is Certified Financial Planner™, which is the highest professional designation in the financial planning field and requires him to follow high ethical standards and always act in the best interest of his clients. 
By utilizing the vast resources at Tompkins Financial Corporation, including a team of specialist, Mike helps clients achieve their goals in the following areas:
Retirement Planning
Investment Management
Cash Flow Management
Employer Retirement Plans
Tax Planning
Trust and Estate Planning
Education Planning
Life Insurance
Mike serves the community through Lionville Youth Association as a Board Member, Camphill Special School Cradles to Crayon's and Chester County Food bank and is also a member of the Association of Financial Educators.
Mike has a Bachelors of Science in Marketing from Penn State University and a Masters of Business Administration from St. Joseph's University.  He resides in Exton Pennsylvania with his wife Meagan, his sons Andrew and Kieran as well as his daughter Taylor.